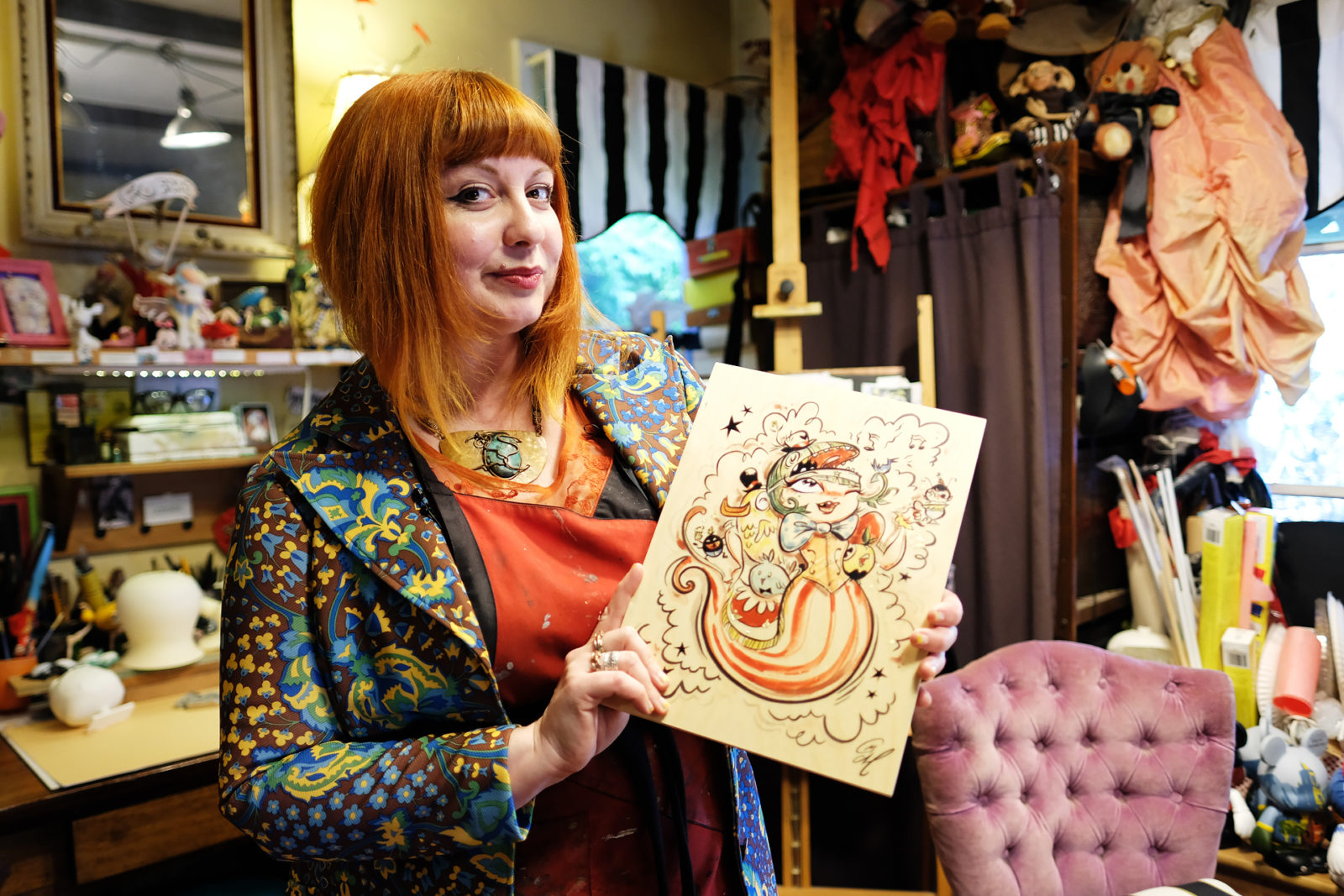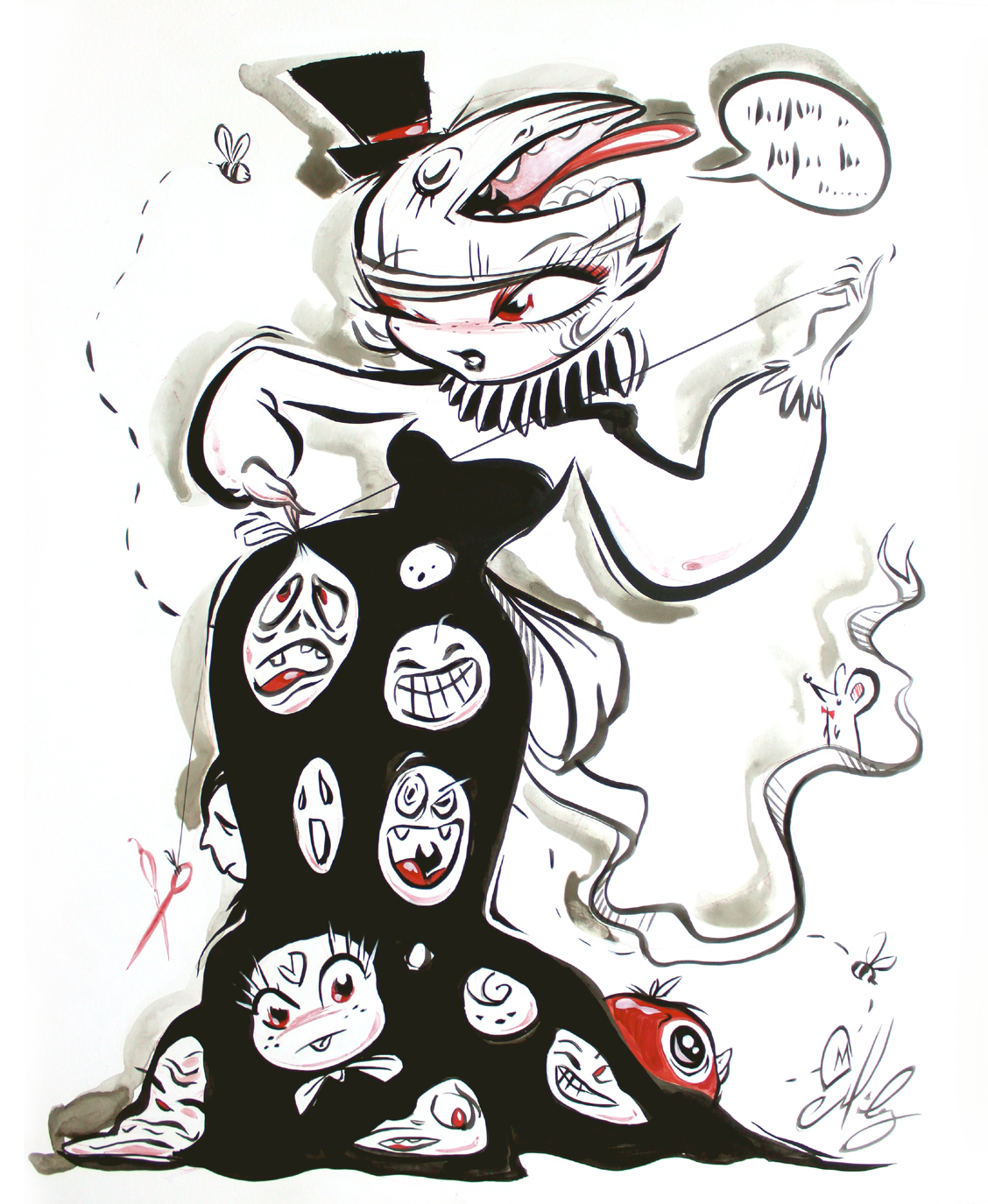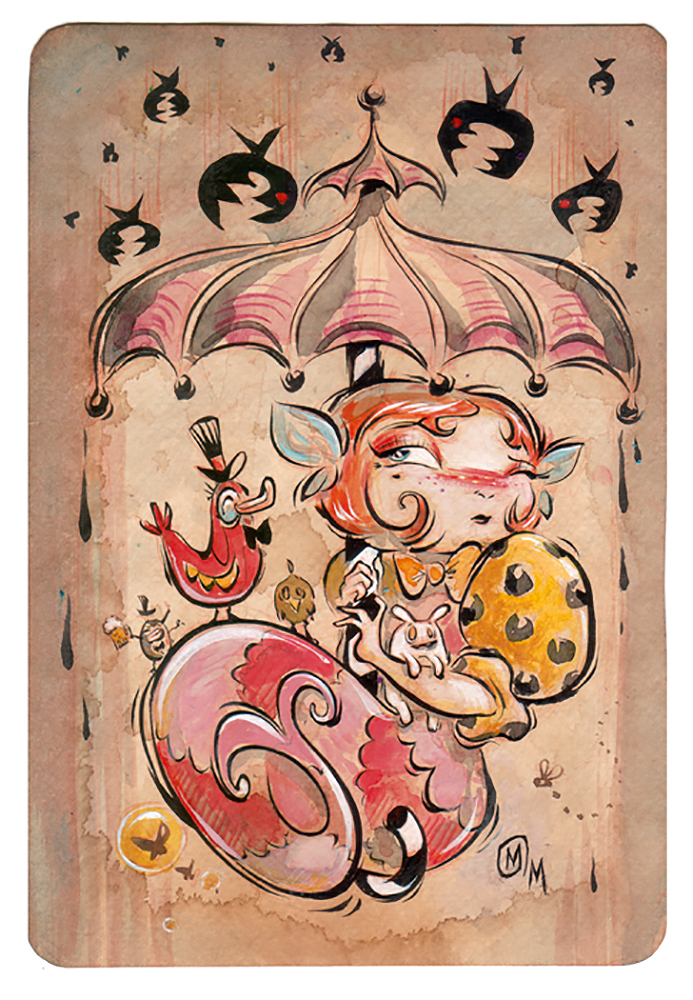 Miss Mindy
Miss Mindy creates in her home studio in Eagle Rock, with her artist husband Rick
and their bi-lingual circus dog 'Radio.' 'Cartoon Folk Art' is how she describes her fine artwork, which ranges from fluid ink work to hand-crafted, dimensional 'Pop UP' paintings. Most recently, she has gained notoriety for her custom vinyls and one of a kind sculptures.
Born into a big hearted family of artists and designers, Miss Mindy was always surrounded by creativity. Her biggest inspiration was her grandmother Mary, who worked as an ink and paint girl at Disney in the 1930s on Snow White & Pinocchio, wore bright red lipstick and tiny polyester suits.
Miss Mindy has been a prolific professional artist for many years. She continues to paint commissions for her private collectors, and showcase her paintings and sculpture, whilst character designing for animation studios like Disney, WildBrain, Warner Brothers and Cartoon Network. She and her husband directed her own cartoon for the future! Aside from animation, Miss Mindy also creates illustration and product for Mattel, Hard Rock Cafe, Zippo, and many others. She has also written and illustrated two books with Baby Tattoo Books Publishing and recently designed her own line of vinyl toys with Disney Vinylmation, which released in late 2015 and is now sold out.
For this years Eagle Rock Music Festival, Miss Mindy will be presenting live painting, alongside her mother Linda Allen and sister, CJ Metzger, who is a tremendous 'paint-ress', fellow collaborator and muse.